ABOUT THE UNDERGROUND MERRY-GO-ROUND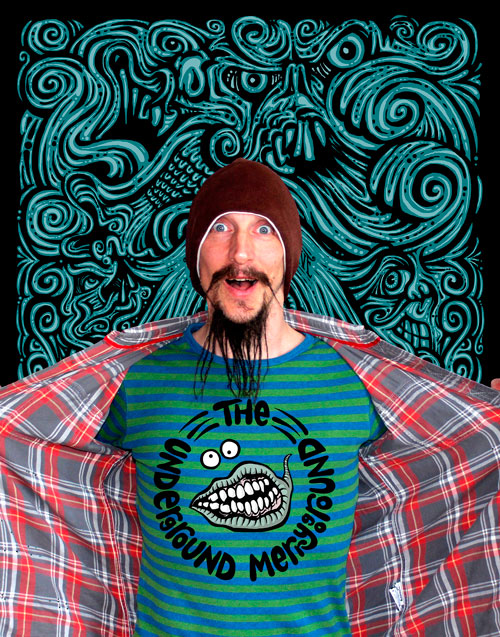 Tim Naish is an English visual artist and illustrator based in France.
From within his curious psychedelic umbrella universe 'The Underground Merry-go-round', Tim focuses on providing unique, striking graphics to clients, primarily within the music and boardsport industries, while also creating lusciously warped, otherworldly personal artworks for exhibition and sale.
An unconventional and intriguing brand of digitally hand drawn illustration designed to stand out from norm and DEMAND ATTENTION!
Everyone wants an engaged audience and Tim's curious and deliciously detailed illustrations can help YOU get that…read more >>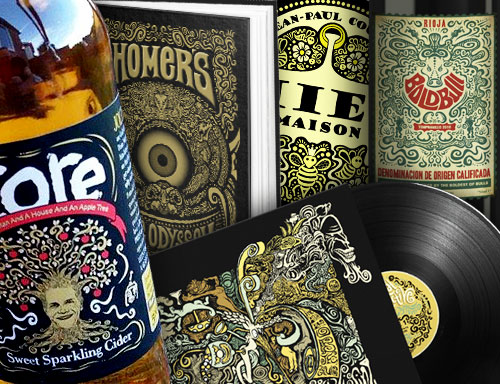 As well as boardsport illustration I have worked on various client projects, including album covers, illustrated logos, t-shirts, product labels, bar signs, posters and flyers. I always enjoy new and interesting opportunities, so don't hesitate to contact me if you have a particular project idea that you'd like to discuss.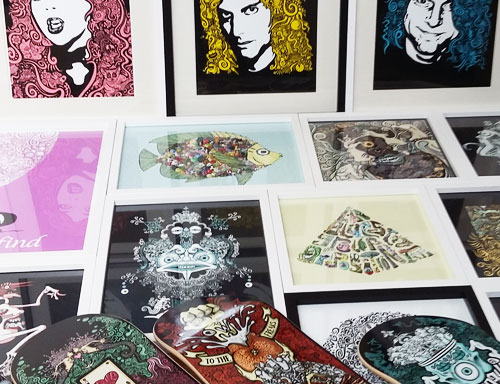 As a digital artist, I create hand pulled screen prints and high quality digital art prints of my personal works for exhibition and sale. These include 'one-of a kind' artworks, limited edition art prints and skateboards. You can find these in my online shop. Upcoming exhibitions and events are listed on my about page.
WHERE MUSIC AND ARTWORK COLLIDE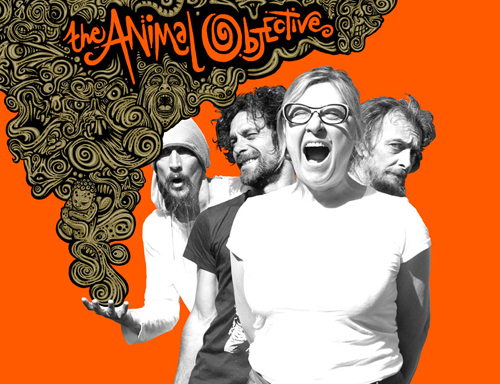 Also a musician and the founder, composer and artworker for the group The Animal Objective, strong links exist between much of my personal artwork and music. To learn more and hear music spawned from the same warped universe as my illustrations, visit the band facebook and youtube pages or click their bandcamp page link below.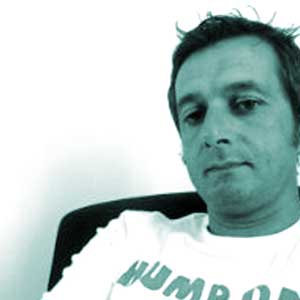 Christophe Grolier – Director GC Boarding (Project: Illustration for Wakeboard)
"Tim's 'Mermaid' creation is INCREDIBLE!
This little mutated mermaid is beautiful in the middle of the board. It's decorated with multiple details that are discovered day after day. The work is of a very high quality given the final size of the drawing (1.43m). Tim knew how to enter the codes of the wakeboard world through this original creation. An excellent collaboration that I hope will continue for a long time."
"Mermaid, la création de Tim est INCROYABLE !
Cette petite sirène transformer est magnifique au milieu de cette planche. Elle est ornée de multiples détails que l'on découvre jour après jour. Un travail de très haute qualité étant donné la taille finale du dessin (1,43m). Tim a su saisir les codes du wakeboard au travers de cette création originale. Une excellente collaboration qui je l'espère continuera longtemps"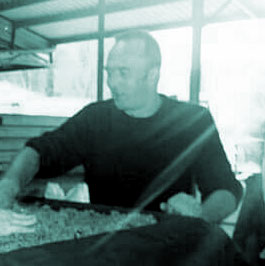 Pat – Jolter Press, craft cider producer (Project: Cardiacs fundraiser cider label illustration and design)
"Truly gobsmacked – very very stunned!
Completely blown away by the artwork, interpretation and all round skill and genius. Tim, you listened to the guidelines I gave and brought it to life…and quite a way beyond what I had hoped for. You've been the glue, nay SUPERGLUE, that has seen through a project… that is AS FLIPPING GOOD AS IT REALLY COULD POSSIBLY BE!!!! FANTASTIC!!!!!!!! And then the minutiae of detail in the final label design. So brilliantly done. Really can't thank you enough. Oh… and you're so easy to work with… just mega. You came up with something I'm really proud to be associated with and opened my flippin eyes! They're gonna look stunning on the bottles!"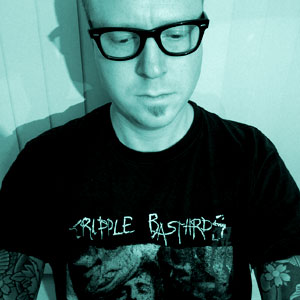 Matt Jones – Musician in The Evil Odds (Project: Album cover illustration and design)
"Absolutely supreme job on our album artwork! Bizarre, crazy detail and really in your face! Completely sums up our music – can't fault it! Crying shame that the band split before the album was completed. I did at least get myself a damn fine t-shirt though and The Evil Odds will rise again, album art and all!"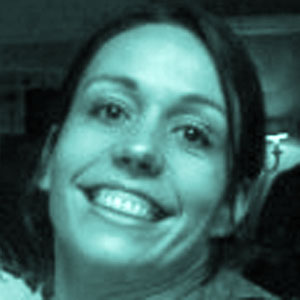 Veronique Ferreira – Head Teacher L'ecole Bilingue, Paddington, London (Project: 10th anniversary invitation illustration and design)
"Tim was really great to work with. He's fun and approachable yet professional and highly attentive to detail with an obvious desire to please. Throughout the process he kept in touch regularly to update us on progress and to sort out any design issues upfront which was really reassuring and we were over the moon with the beautiful final illustration. Delivering well within deadline Tim managed to encompass everything we discussed and a lot more! He even took care of the printing of the cards and had the finished product sent to our door! We would highly recommend him to anyone requiring great quality illustration and added value."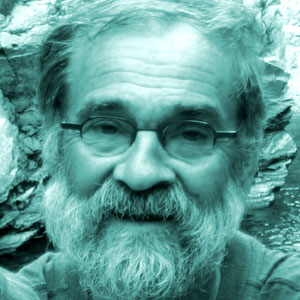 Jean-Paul Couton – Bee Keeper (Project: Honey jar label illustration and design)
"It was a pleasure working with Tim. Having admired his work, I asked if he would be willing to create a label for my home produced honey jars, which he agreed to. I wanted something fun and unique for my product that would stand out from the other more traditional designs and I felt that Tim's eye catching style would be ideal. I couldn't be happier with the result. Perfect!"